Chaos (or Renaissance in JMS) is a large update which contains class revamps, Professions, a new area, and a new boss. Like Big Bang, the update comes in 3 patches.
Original
Ever since the arise of the Black Mage, the world has been thrown into greater chaos, thus Maplers must rise to become stronger through three different sequences.
Part 1 : Age of Heroes
All classes were revamped.
Part 2 : Age of Artisans
This patch introduces Professions. Only 2 can be chosen from the following: Herbalism, Mining, Smithing, Accessory Crafting, and Alchemy.
Part 3 : Age of Battle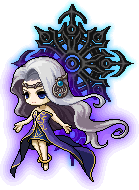 This patch introduces a PvP system which players can battle against each other. PvP consists of 3 (or 4 in some versions) modes:
Free-for-all: Defeat as many enemies as you can.
Team Battle: Score more points than the opposing team.
Ice Knight: One player becomes the Ice Knight and others have to defeat him within 7 minutes.
Capture the Flag: Capture the opposing team's flag 3 times.
This update also releases a new set of equipments, a new area, and a new boss, for Maplers over Level 160. However, the boss expedition is only for Maplers over Level 170.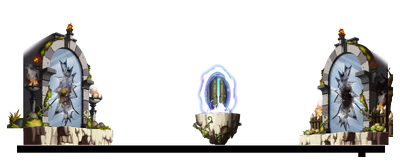 JMS
Part 1 : Monster Familiar
This first part of the update contains Monster Familiar, a new function enabling Maplers to summon monsters which can help attack other monsters, Soul Weapons, a weapon allowing Maplers to summon Bosses, Gate to the Future, and skill changes.
Part 2 : Way of the Artisans
This part introduces Professions which is also featured in Chaos, but with Jewel Making and Blacksmithing merged, and the release of two new, JapanMS exclusive professions: Tamer and Huntsman.
Trivia
In KMS, the director of that time was Hanbyeol Oh (오한별, O Han-byeol) (2010 ~ 2011?).
The patch names for MapleSEA used the fan translation of the Korean names, which are Return of the Heroes, Technological Age and Super Fight.
Gallery
Availability of MapleStory: Chaos
Major Updates

Year
Title
2010

Big Bang (July) Chaos (December)

2011

Jump! (March) Legends (July) Advance of the Union (October) Justice (December)

2012
Exclusive

Mark of Honor (July)

2013

Cygnus Returns (January) RED (July) FLY (September) You & I (December)


Exclusive
2014

Coordinator's Touch: Star Force (July) Maple Ice & Burn (December)

2015

Giseungjeon12 (February) Reboot (June) Heroes of Maple (November)

2016
2017
2018

Black Mage (June) Adventure (December)

2019
2020

Mainly based on Korean MapleStory timeline and title
Community content is available under
CC-BY-SA
unless otherwise noted.