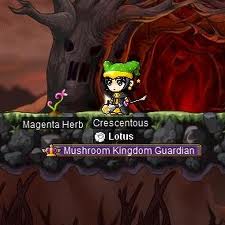 Herbalism is one of the five professions and one of the two core professions of MapleStory, the other being Mining. Herbalism is a prerequisite to learn Alchemy. Saffron teaches the Herbalism profession and runs secret harvesting farms along with Saffron in Ardentmill, which can be used to harvest herbs and ores.
Herbalists have the ability to harvest Herbs to obtain seeds and flowers, either without a tool or with a special shovel or rake. They can craft oils from these seeds and flowers, which can be used for Alchemy.
List of Plants
Community content is available under
CC-BY-SA
unless otherwise noted.