New Pokemon Games - The Loop
Play Sound

Removed Content

This article contains information no longer in-game, and are thus historical records of MapleStory.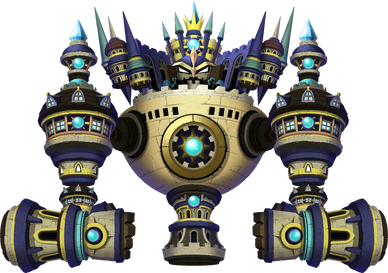 Hekaton was a Major Boss from Kritias, released in MapleStory's RED Update for certain servers. Hekaton was available in KoreaMS, MapleSEA, and JapanMS, but it has been removed from all versions due to poor optimization of the boss battle and low participation.
Boss Battle
Up to 100 players could fight against Hekaton at a time in the Royal Palace Trueffet, a massive map where you would attack Hekaton's multiple body parts. Potions could not be used during the boss fight, but there was no limit as to how many times the player could die while fighting.
In order to defeat Hekaton, you had to destroy Hekaton's core, which was shielded until you defeated his other body parts. Hekaton's attacks included punching with one of or both of his hands, which were hard to dodge given his large stature. Hekaton could also shoot projectiles all around the map and create lightning strikes, which makes dodging more important. Hekaton could also teleport the player to a pitch black map where the player had to fight hovering mobs (which received a fixed amount of damage) in order to escape. Finally, Hekaton could also flip the screen upside down, disorienting players.
Various objects throughout the map could be used to aid in the battle. Dirt-brick platforms would be present throughout the map, some of which were stationary while others came out of the ground and floated to the top. Some body parts of Hekaton could be stood on, and there were teleporters on the sides of the map that would take players up and down the map. Adjacent to these teleporters were cannons and flying ships that could fire at Hekaton's body parts to deal large damage.
When Hekaton was defeated, players would receive Anheim Coins and Kritias Commemorative Coin based on how much damage they dealt against Hekaton.
Gallery
Maps
Monsters
Other
Trivia
Hekaton is the largest boss in the game, however technically Gollux would be the largest as he is several maps apart tall and wide.
Hekaton is named after Hekatonkheires, three greek giants of immense strength and power.
In Korean MapleStory, Hekaton speaks.
As of Hekaton's removal, the only location where his theme plays is in Morass's That Day in Trueffet area.
Monsters
Monsters
(Normal + Reboot)
1 - 10
11 - 20
21 - 30
31 - 40
41 - 50
51 - 60
61 - 70
71 - 80
81 - 90
91 - 100
101 - 110
111 - 120
121 - 130
131 - 140
141 - 150
151 - 160
161 - 170
171 - 180
181 - 190
191 - 200
201 - 210
211 - 220
221 - 230
231 - 240
241 - 250
251 - 260
261 - 270
271 - 280
Major Bosses
Area Bosses

Balrog Zakum Horntail OMNI-CLN
Pink Bean Cygnus Papulatus Giant Monster Gloom

Root Abyss
Elite Bosses

Black Knight Mad Mage Vicious Hunter Rampant Cyborg
Bad Brawler Guard Captain Darknell

Black Mage
and his commanders

Von Leon Arkarium Hilla Magnus Lotus
Damien Lucid Will Verus Hilla Black Mage

Grandis
Special Content
Overseas Exclusive
Quest Monsters
1 - 10
11 - 20
21 - 30
31 - 40
41 - 50
51 - 60
61 - 70
71 - 80
81 - 90
91 - 100
101 - 110
111 - 120
121 - 130
131 - 140
141 - 150
151 - 160
161 - 170
171 - 180
181 - 190
191 - 200
201 - 210
211 - 220
221 - 230
231 - 240
241 - 250
251 - 260
261 - 270
271 - 280
Other Monsters

Mu Lung Dojo • Monster Park • Party Quest • Mirror World • Maple Tour
Tower of Oz • Special • Theme Dungeons • Epic • Cross Brigade