Twisted Aqua Road is a high-leveled area accessible via Dimensional Mirror targeted at players who have reached Level 200. There are two side bosses: Charlotte and Bourbon, and the main boss being Antoinette.
Click on a dot to view a map's page.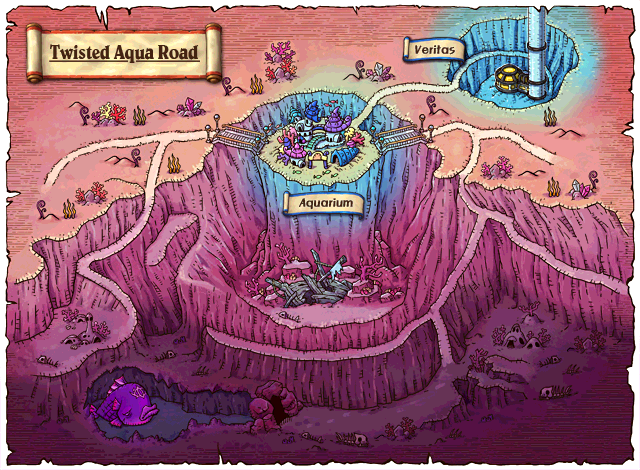 All items (19)
Community content is available under
CC-BY-SA
unless otherwise noted.