Temple of Time is one of the seven Ossyrian regions that encompasses the town of Three Doors, and is where the past, present, and future all exist within. The Goddess of Time, Rhinne, resides here.
This region can be reached from the station in Leafre by transforming into a Baby Draco via Corba. It is generally divided into three parts; Memory Lane, Road of Regrets and Road to Oblivion. However, one can only access all parts of the temple after completing a series of quests given by the Temple Keeper.
Click on a dot to view a map's page.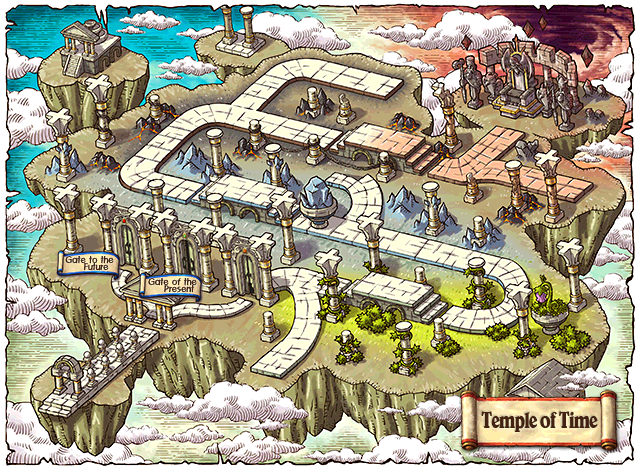 Trivia
Continental Naming Difference:
Temple of Time comes from Behemoth of Dungeon Fighter Online, which is a game developed and published by Neople, a South Korean subsidiary of Nexon.
Trending pages
All items (50)