eThe Shinsoo International School is an area in the FriendStory world which can be accessed via the dimensional gap accidentally created by the magician Elwin.
Characters here appear identical to those of their Maple World counterparts, albeit with several differences.
There is a special dungeon, the Old Building of the Shinsoo School, which is used to make one's Shinsoo School Badge gain extra stats after completing all episodes of FriendStory.
Click on a dot to view a map's page.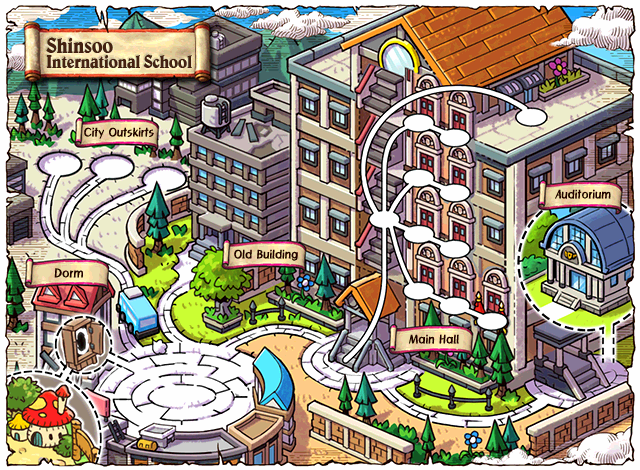 Trending pages
All items (18)