Scrapyard (known as Mechanical Grave in KMS, JMS, and MSEA) is a town located near the ruins of the Black Heaven, where the rebel androids have taken residence. Discover the secret behind Dummie, the mysterious Android, and help the rebel androids to defend themselves from fallen Xenoroids lurking around Black Heaven.
This area is suitable for players level 190-220, and it is also where the player can fight Lotus after completing the Black Heaven storyline. Defeating Lotus awards the players with the following level 160 AbsoLab equipment set: Weapons, Gloves, Boots, Capes.
Note that you don't have to complete the Black Heaven storyline to access this area, just to fight Lotus.
For information on the Weekly Quests in this area, visit this page.
Click on a dot to view a map's page.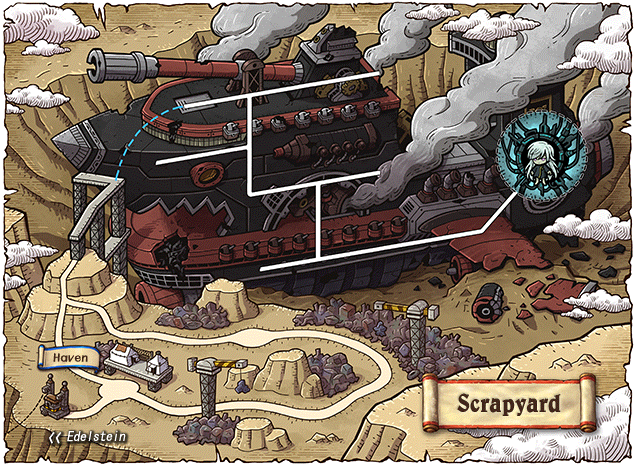 Trivia
Continental Naming Difference:
Trending pages
All items (28)