Savage Terminal is a planet in the world of Grandis that attracts all sorts of villainy and criminals. The Shadowdealers who rescue Cadena from Magnus's forces reside here, teaching Cadena how to be street-smart and fight for herself. Illium creates a portal from Sanctuary to Savage Terminal and back after Sanctuary is destroyed. Ark also ends up here with the caravan after escaping Verdel, right before it explodes.
As of KMS 1.2.308, Savage Terminal has been expanded, with a new storyline added along with new maps/monsters, serving as a Level 175+ Theme Dungeon.
Click on a dot to view a map's page.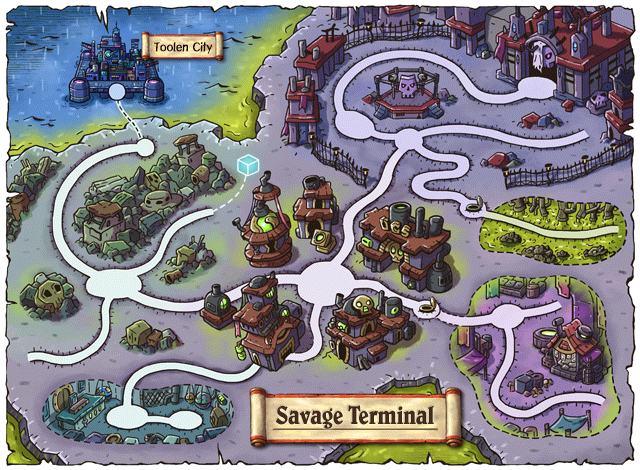 Trivia
Continental Naming Difference:

GMS / MSEA: Savage Terminal
CMS: 荒蛮终点站 (Savage Terminus, Huāng mán zhōngdiǎn zhàn)
TMS: 野蠻之星 (Savage Planet, Yěmán zhī xīng)
All items (43)