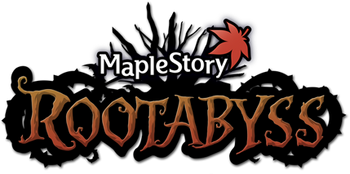 Everyone knows of the Five Heroes who sealed the Black Mage away long ago, but few have heard the tale of the World Tree, the source of all life in Maple World. In dark times, the Black Mage plotted to seize the World Tree's power, and he almost succeeded. Weakened by the Black Mage's attacks, the tree retreated to the Root Abyss, a sanctuary of life and energy deep beneath the Sleepywood where she could recover and become whole once again. But the Black Mage does not let his prey escape so easily...
Now, rumors of a young girl trapped in the abyss have caught the attention of the Cygnus Knights. Descend as deep as you dare into this magical realm, and prepare yourself for a battle that will determine the future of life itself. Four masters of darkness await... will you answer their call?
Click on a dot to view a map's page.
Trivia
All items (11)