Mushroom Castle is a theme dungeon near Henesys on Victoria Island. It can be accessed by players who are level 60+ by entering a portal located at Blue Mushroom Forest 2.
The Mushroom Kingdom has reopened its gates, and the Mushking is using a competition to find a spouse for Princess Violetta: whoever can make her smile gets to marry her. It's up to you to help the contestants woo the princess. However, the Prime Minister hasn't finished with the Mushroom Castle just yet...
Click on a dot to view a map's page.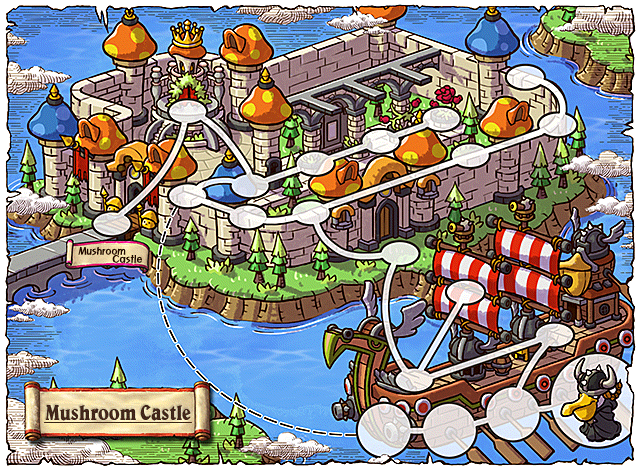 Monsters (Pre-You & I / Rising Heroes)
Monsters (Post-Cygnus Returns)
Trivia
Continental Naming Difference:
All items (20)