Morass is the Swamp of Memory. Learn about the identity behind the mysterious girl at the end of Arcana and the lost kingdom of Kritias before disaster struck in this region, as the area resonates on the memories of those who pass through them. The minimum level requirement here is 230.
Click on a dot to view a map's page.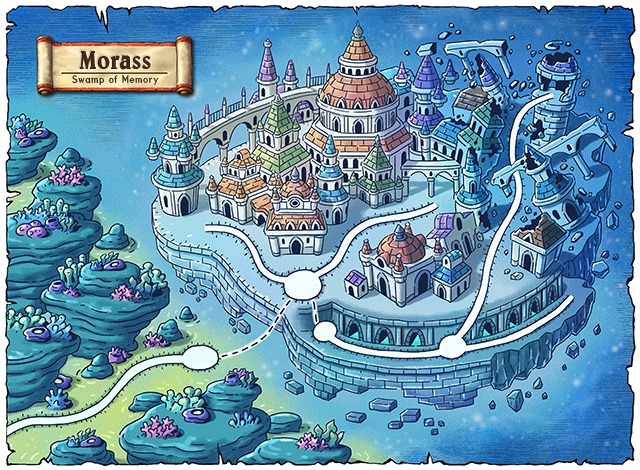 Trivia
Continental Naming Difference:

GMS: Morass, Swamp of Memory
JMS: 記憶の沼モラス (Kioku no numa Morasu)
CMS: 记忆的沼泽莫拉斯 (Jìyì de zhǎozé Mòlāsī)
TMS: 記憶之沼魔菈斯 (Jìyì zhī zhǎo Mólāsī)
MSEA: Moras, Swamp of Memories

Morass is an Old English term that means marsh/swamp, as well as something that makes progress difficult.
Trending pages
All items (27)