The foggy and stormy path to the Black Sun is called Moonbridge by the Alliance, with many dangers and obstacles on the way. This area is the location of the Giant Monster Gloom boss, located at the end of the path, which attempts to destroy any opposition heading toward the Black Sun. The minimum level requirement here is 245.
For information on the story, visit this page.
Click on a dot to view a map's page.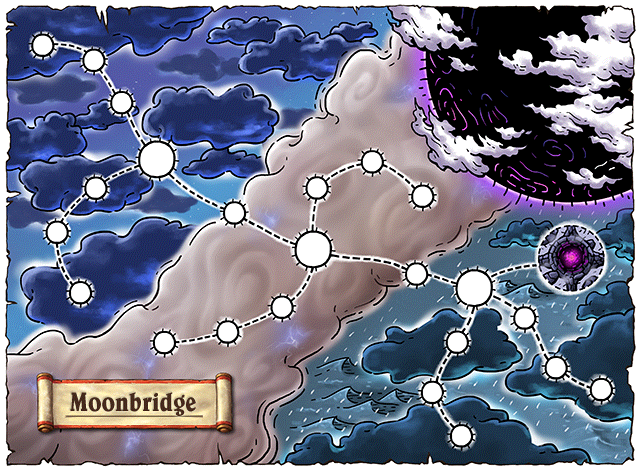 Trivia
Continental Naming Difference:

GMS: Moonbridge
JMS: ムーンブリッジ (Moonbridge, Mūnburijji)
TMS: 月之橋 (Moon bridge, Yuè zhī qiáo)
Trending pages
All items (25)