Maple World is the world where players can explore in MapleStory. Each location is unique and has its own set of monsters, NPCs, and quests. There are four major continents that are available in all versions of MapleStory that host most of the cities in the Maple World. There are also several additional areas available as part of the World Tour, each symbolic of a certain culture and its version of MapleStory.
Grandis is a separate world from Maple World, and is accessible by using the Dimension Gate from Six Path Crossway. Grandis is home to several species including the Nova race, the Anima race, and the Flora race.
Click on a dot to view a map's page.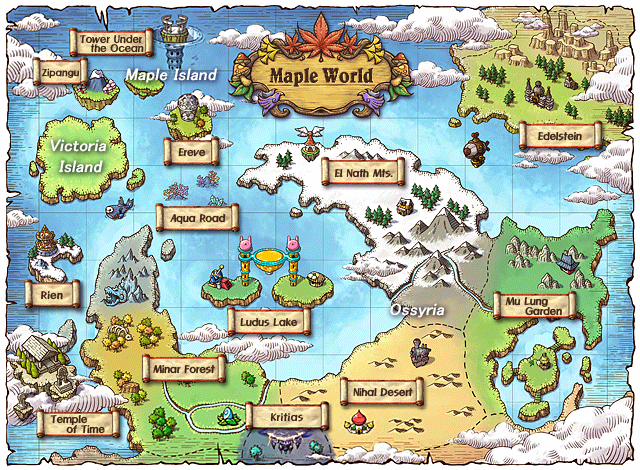 Trivia
Continental Naming Difference:

GMS: Maple World
CMS: 冒险岛 (Adventure Island, Màoxiǎn dǎo)
TMS: 楓之谷世界 (Fēng zhī gǔ shìjiè)
Trending pages
All items (7)
Community content is available under
CC-BY-SA
unless otherwise noted.