Maple Island is one of the four major continents in MapleStory, and is where new Explorers start off from the game. It serves as a tutorial island for beginners, offering many low-leveled monsters and quests that are easy for newbies to handle.
Click on a dot to view a map's page.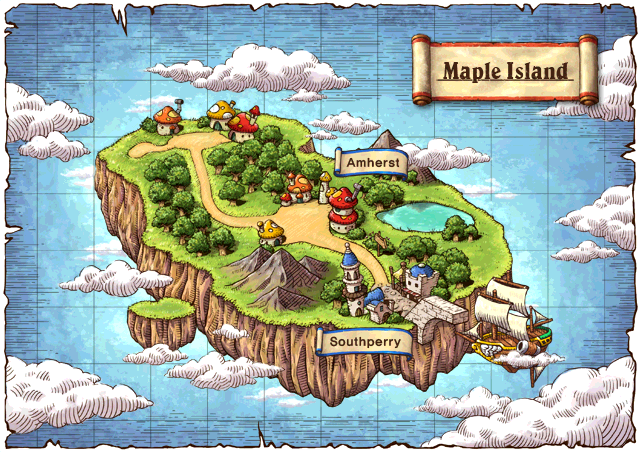 Trivia
All items (4)
Community content is available under
CC-BY-SA
unless otherwise noted.