Ludus Lake is a region in Ossyria that encompasses Ludibrium and neighboring towns. From town, you can use a cable car to travel to Fantasy Theme World. Ludibrium is supported by its two towers which in turn are supported by two islands; at the bottom of Eos Tower is the Omega Sector, while at the bottom of Helios Tower is Korean Folk Town. At the top of Helios Tower, there is a time control device, which can send you back in time to a part of the past of Victoria Island, Ellin Forest.
Click on a dot to view a map's page.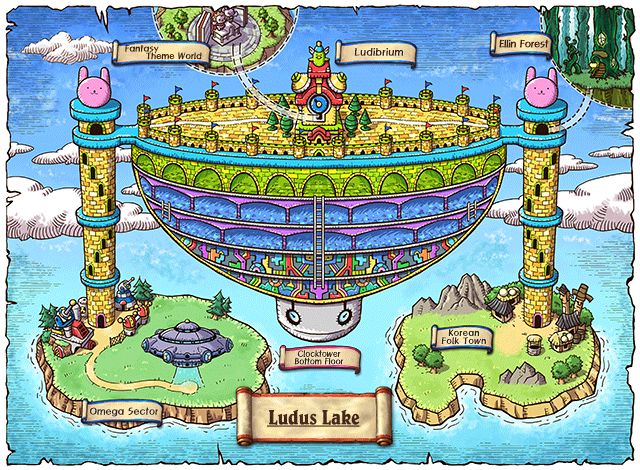 Trivia
Continental Naming Difference:
Ludus comes from Ludus in Latin. It means game.
All items (5)
Community content is available under
CC-BY-SA
unless otherwise noted.