After the Labyrinth is destroyed, The player emerges into Limina within the Black Sun, which inhabits abstract creatures created by the raw powers of creation. The Black Mage is waiting at the end, starting the Genesis Ritual that will destroy our existing worlds and create a new one in his image. On their way, the player will encounter the chief commander of the Elite Bosses: Guard Captain Darknell, and then they will finally face their arch enemy, the Black Mage, the (current) final boss of MapleStory. Defeating him in Hard mode will grant the player a Sealed Genesis Weapon, and the player will have to do several quest to fully liberate it. The minimum level requirement here is 255.
For information on the Limina story, visit this page.
For information on the Aftermath / Day After story, visit this page.
Click on a dot to view a map's page.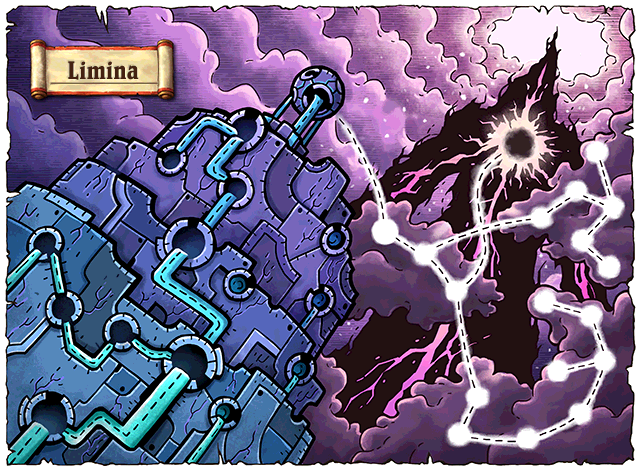 Trivia
Continental Naming Difference:
The area's original name, as shown in non GMS is Limen. the word "Limen" comes from Latin, where it can mean either "Limit"/"Threshold", or "beginning"/"commencement".

The dual meaning of this word fits well the area's story, since it marks both the end of the Arcane River and the current world, and the birth of the new world.
The word "Limina", used in GMS translation, is the plural form of "Limen".
Trending pages
All items (29)