Lachelein is a mysterious festive city. As the Dreaming City, it is the location to challenge the Black Mage's newest commander Lucid. Defeating Lucid awards the players with the level 200 Arcane Umbra equipment set: Weapons, Gloves, Boots, Capes. The minimum level requirement here is 220. 
Click on a dot to view a map's page.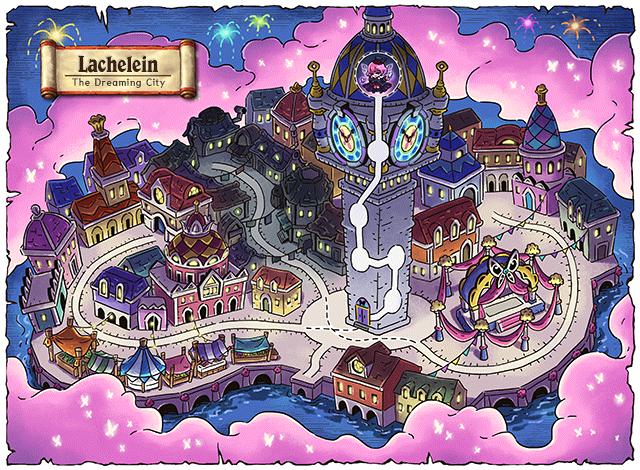 Trivia
In KMS, Lachelein is named Lacheln, which translates to smile in German.
All items (27)