Kritias is an area located near Minar Forest. It contains monsters of various levels, most of which are either flying weapons or magicians, and has been sent to the future because of a disaster.
For information on the Weekly Quests in this area, visit this page.
Click on a dot to view a map's page.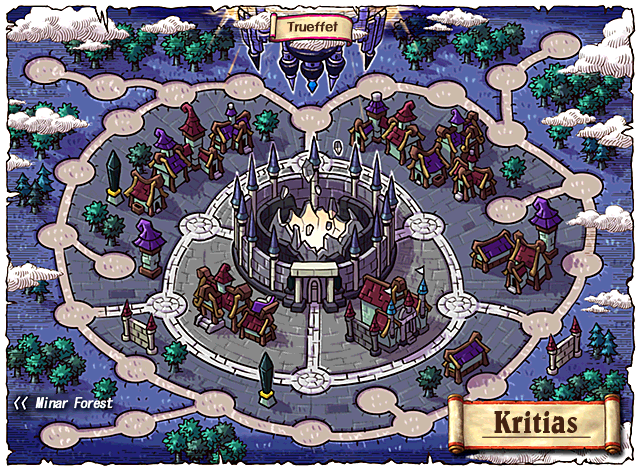 All items (35)
Community content is available under
CC-BY-SA
unless otherwise noted.