Heliseum was once the capital of Pantheon, but is captured by Magnus, after he raided the castle and killed most of the royal family (except Cadena, who managed to escape). Recently, the Nova Alliance has been organizing a group to reclaim Heliseum from Magnus, and has asked the Maple Alliance for assistance. Such tasks include eliminating Specters, getting in contact with the Shadowdealers, fetching emergency supplies and food, meeting Eurenth, and slowly liberating Heliseum from the Specter Army. The Tyrant's Castle is deep in Heliseum, where Treglow, Victor, Velderoth, and Magnus can be fought.
Click on a dot to view a map's page.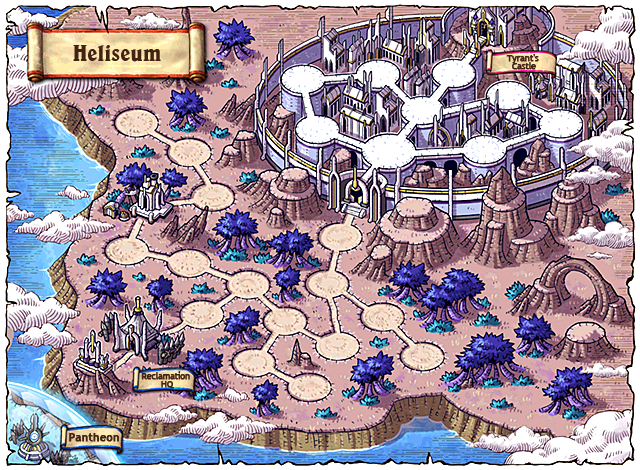 Trivia
All items (32)
Community content is available under
CC-BY-SA
unless otherwise noted.