Grandis is a world separate from Maple World and is the home of the Nova, Anima (Pointy-Ear Foxes), and Flora, among other lifeforms. Grandis is accessible by using the Dimension Gate from Six Path Crossway, where players will arrive in Pantheon.
Click on a dot to view a map's page.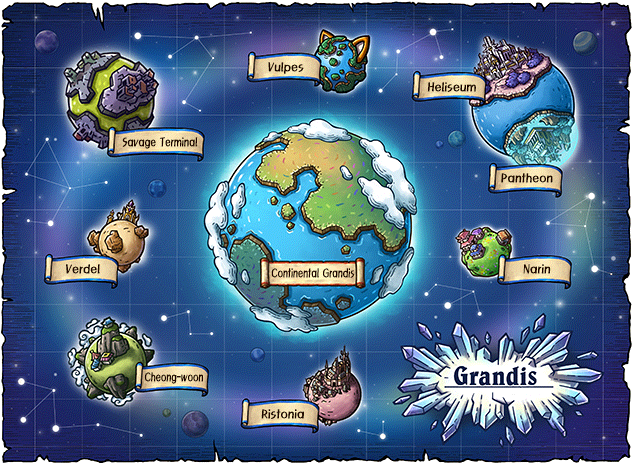 Note
Continental Naming Difference:

GMS / MSEA: Grandis
JMS: グランディス (Grandis, Gurandisu)
CMS: 格兰蒂斯 (Gélándìsī)
TMS: 格蘭蒂斯 (Gélándìsī)

The term comes from Grandis Gracia of Dungeon Fighter Online, which is a game developed and published by Neople, a South Korean subsidiary of Nexon.
Trending pages
All items (9)