The Golden Temple has been overrun by crazy monkeys! Worse, the monks that guard the temple have started to disappear, one by one. Head to the temple and save it before it's too late!
Click on a dot to view a map's page.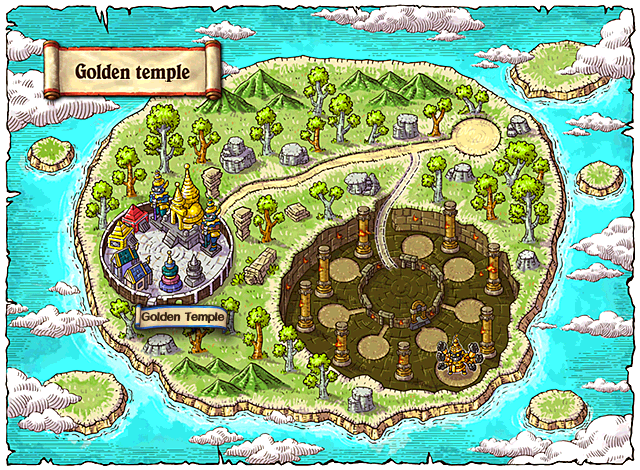 Trivia
Continental Naming Difference:
Golden Temple is based on Wat Phra Kaew of Thailand.
Trending pages
All items (17)