Gold Beach is a theme dungeon located on Victoria Island. It can be accessed by players by talking to Pilot Irvin at the Six Path Crossway.
Gold Beach was built by Gold Richie as an island beach resort. Unfortunately, there's trouble at this holiday getaway: an unknown force has attacked with Black Slimes, which are now taking over the resort. It's up to you to save this vacation from becoming a nightmare!
Click on a dot to view a map's page.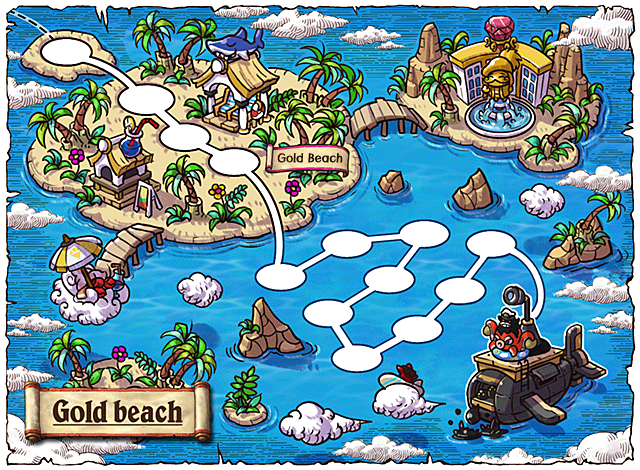 Trivia
All items (14)