The Origin Sea Esfera is the 6th region of Arcane River, and this is the home for the purest Erda creations. A bright sun and a black moon decorates the skyline, with the moon representing the Black Mage, and the sun representing...what exactly? The player will need to reveal the secrets of this area.
However, things are getting complicated since Commander Will, the main antagonist from Zero's storyline, has arrived, kidnapping Tana, the mysterious girl from Arcana and Morass, in order to prepare a sinister ritual. You, guided by three Alliance members, must learn the truth about Tana, and defeat Will to stop his evil plans for good. Defeating Will awards the players with the following level 200 Arcane Umbra equipment: Weapons, Hats, Overalls, Shoulders. The minimum level requirement here is 235.
The end is coming... a new world without Transcendents.
Finally, the curtain rises on the prelude of chaos.
Click on a dot to view a map's page (to be added).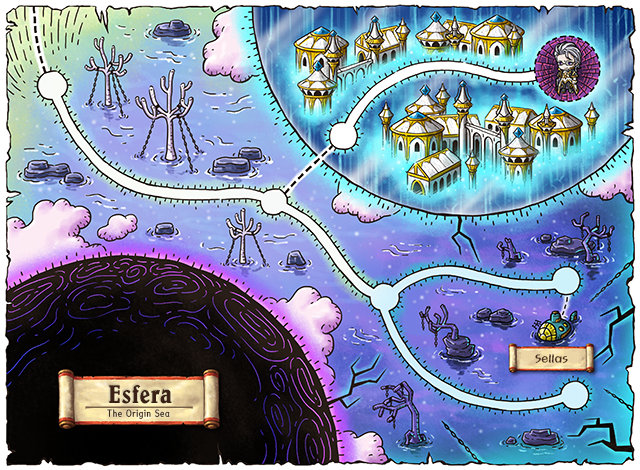 Note
Trivia
Esfera translates to sphere in Spanish and Portuguese.
Trending pages
All items (24)
Community content is available under
CC-BY-SA
unless otherwise noted.