Dead Mine is a dungeon located in El Nath Mts., containing mysterious evil power with undead and legendary monsters. It is still unknown how this mine came to be, all that is known is it contains powerful monsters and at the very end of the mine, the spirit of Zakum awaits.
To reach the Dead Mine, one must be level 60 and have the potential of a Hero, to dare step into the very fear itself, since the player will encounter Yetis, Wolvens and even Zombies who worked in the mine previously and died. Further down there is an entrance to the mine itself, abandoned and dangerous with a magmatic environment. The creatures are crawling with lava and fire based elements in them, before finally reaching the lair of Zakum.
Click on a dot to view a map's page.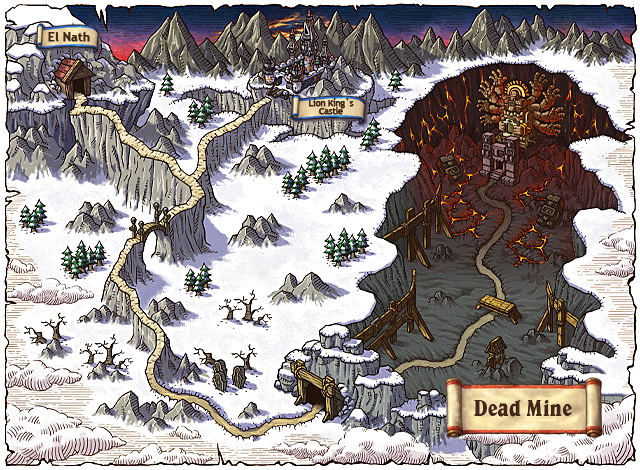 Trivia
Continental Naming Difference:
The background is based on the forests of Canada's Whistler Mountain.
Trending pages
All items (35)