Commerci Republic is a Non-KMS exclusive area, which was released in GMS during R.E.D patch . Sent by Empress Cygnus , the player finds himself involved within the dark secrets of the area. Help others, find new friends, and participate in local trades and Merchant Union trades to acquire the level 160 Sweetwater gear!

Until v.175 (Heroes of Maple update) this area, along with Tynerum and Arboren, were part of a continent named "Dawnveil". However, at v.175 Dawnveil was removed as a continent and its sub-areas became seperate.
Click on a dot to view a map's page.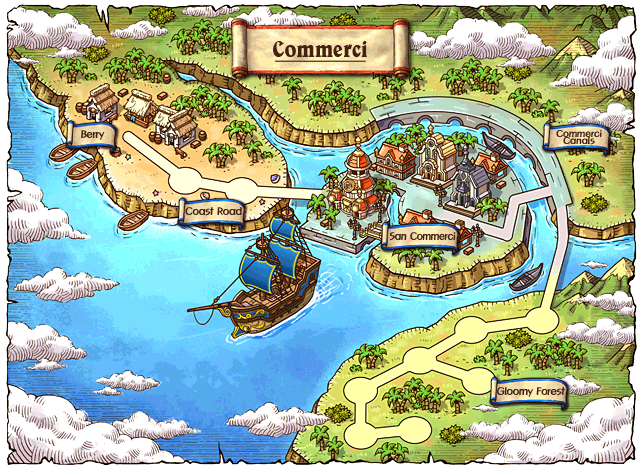 All items (23)
Community content is available under
CC-BY-SA
unless otherwise noted.