The Holy City of Cernium, also known as the City of Gods, is the first major area introduced in Grandis's continental region. The minimum level requirement for this area is 260 and it is divided into two parts: Cernium and Burning Cernium (unlocked at Level 265).
After the defeat of the Black Mage, the ancient gods have been awaken and boundaries between Maple World and Grandis were removed. As the borders disappears, the Maple Alliance gets a special invitation from the city's representative to help the city against the forces of Gerand Darmoor. However, due to the Sacred Power (Authentic Force) present in the area, a new strength is required for Maplers to defeat their new and dangerous foes.
For information on the Convergence story, visit this page.
For information on the Cernium story, visit this page.
Click on a dot to view a map's page.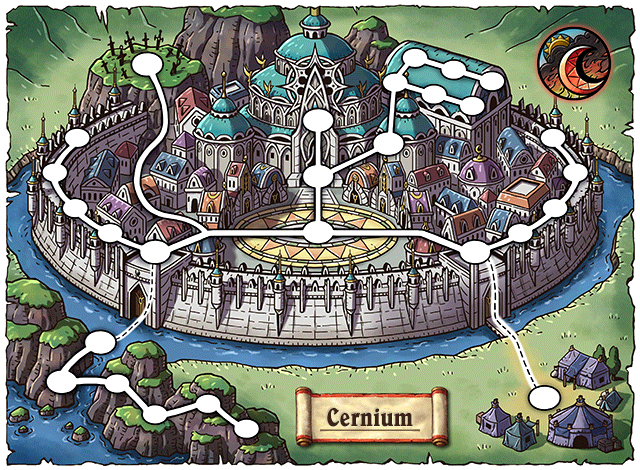 Trivia
Continental Naming Difference:
Trending pages
All items (30)