The burning city of Cernium is a sub-area within Cernium and is accessible by players level 265 and above. Havoc's forces have laid destruction and chaos upon the holy city. Can the player help the city's honored heroine, Seren to unlock the powers of the Holy Sword Azor? Are those powers enough to stop Havoc and his army? And will she be able to control the godly power inside the weapon?
For information on the Burning Cernium story, visit this page.
Click on a dot to view a map's page.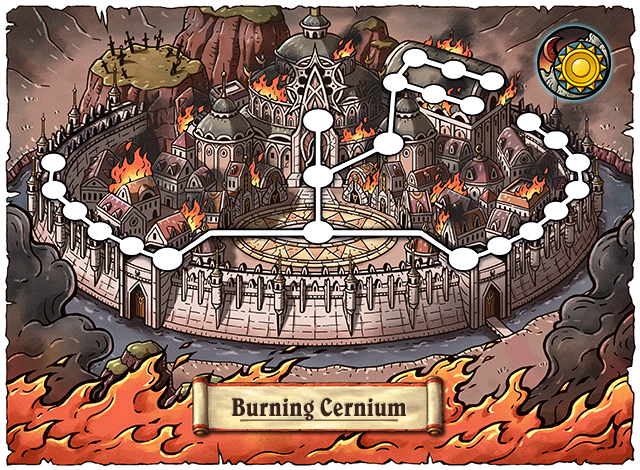 Trivia
Continental Naming Difference:

GMS: Burning Cernium
JMS: 燃え上がるセルニウム (Moeagaru Seruniumu)
CMS: 燃烧的塞尔提乌 (Ránshāo de Sàiěrtíwū)
TMS: 燃燒的賽爾尼溫 (Ránshāo de Sàiěrníwēn)
MSEA: Fallen Cernium
All items (24)