A fusion of all worlds beyond time and space that was destroyed.
A scattered breath of life in a flowing river.
Waiting at the end of this river, Black Mage.

Located behind the Gate of the Present of Temple of Time, Arcane River has 7 main areas:
Vanishing Journey, Chu Chu Island, Lachelein, Arcana, Morass, Esfera, and Tenebris, the latter of which consists of 3 areas: Moonbridge, Labyrinth of Suffering, and Limina.
With recent updates, 3 additional sub-areas were being added:
Reverse City, an area inside the Subway Entrance of Vanishing Journey.
Yum Yum Island, an area behind the Skywhale of Chew Chew Island.
Sellas, an area under the seas of Esfera.
The area is a high leveled area, suitable for level 200 and above characters who completed their 5th job advancement.
Click on a dot to view a map's page.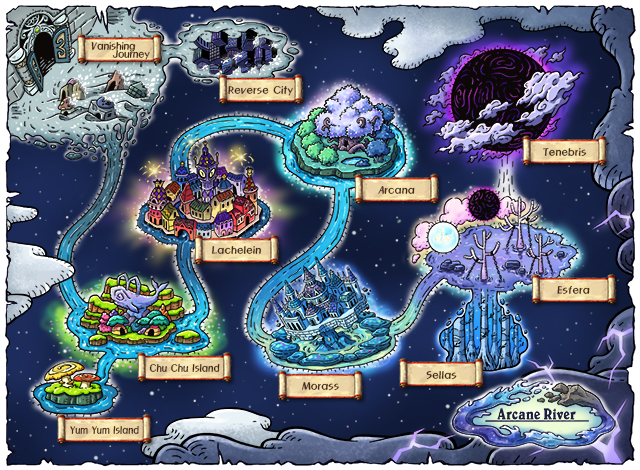 Trivia
Continental Naming Difference:
Arcane comes from Arcane.
All items (9)
Community content is available under
CC-BY-SA
unless otherwise noted.