Arcana, the mystical forest of life currently in a crisis as the land of the spirits here was overtaken by dark spirits. It is the player's mission to reclaim the song of the forest here. The minimum level requirement here is 225.
Click on a dot to view a map's page.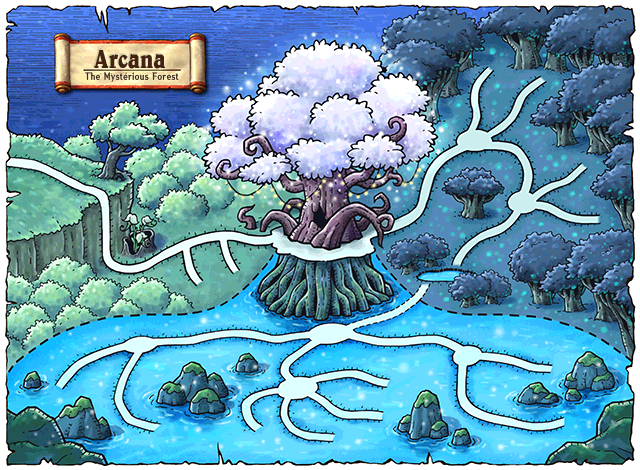 Note
All items (34)
Community content is available under
CC-BY-SA
unless otherwise noted.