Aqua Road is an area located in Ossyria accessible by descending Orbis Tower or through a well in Korean Folk Town. Aqua Road is entirely underwater, allowing players to swim. Like most underwater areas, this place requires players to utilize any breathing apparatus to survive effectively, similar to El Nath. It contains only one town, Aquarium. Aqua Road has a dungeon in which, the boss monster, Pianus, can be found.
Click on a dot to view a map's page.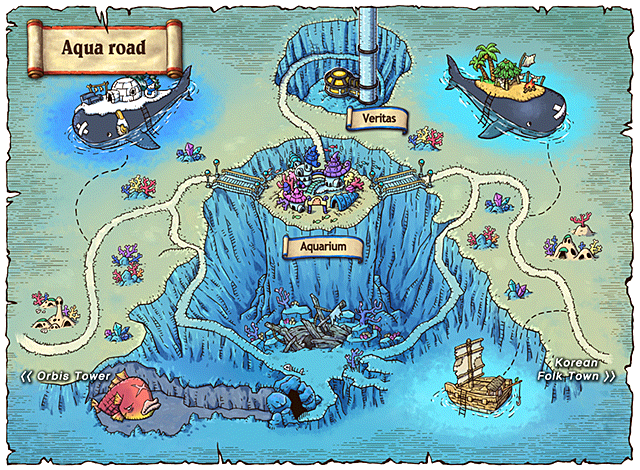 Trivia
Continental Naming Difference:
All items (5)
Community content is available under
CC-BY-SA
unless otherwise noted.